With only $400 to his name and a desire to work creatively with his hands, John Von Bargen founded Von Bargen's Jewelry in southern Vermont. He invested $300 in tools and $100 in silver, and … the rest was history as they say. A self-taught jeweler committed to only the finest diamonds and jewelry, John gained respect with clients and industry leaders for both his attention to quality and for his kind and respectful treatment of people. He set the philosophical standard for Von Bargen's commitment to quality and people.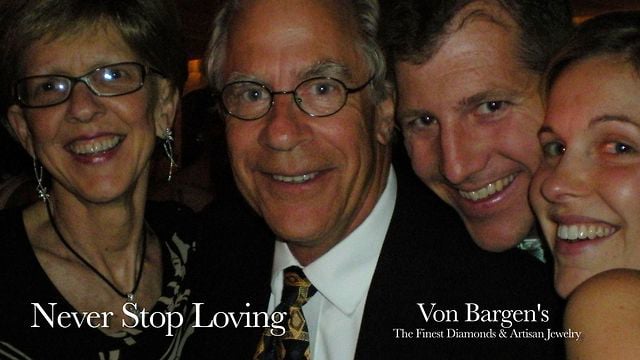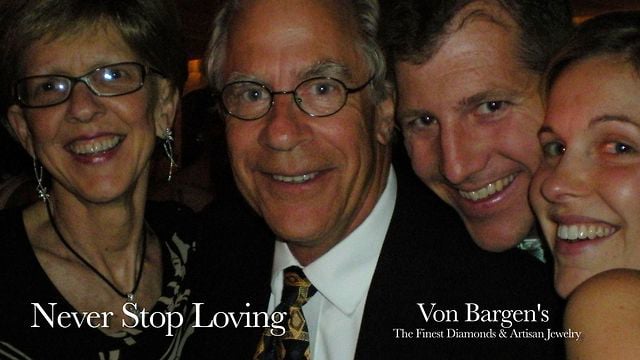 OUR STORY
John with his wife Leslie founded three Vermont stores in Springfield, Burlington and Stratton and 25 years later, was joined by his daughter Julie and son-in-law Jason Thom who continued to expand Von Bargen's into Hanover NH and just last year, Stowe VT.
Now under their ownership, Jason and Julie deepened the Von Bargen's vision and mission, committing themselves and their business to the people it serves – its team and its clients – and to their communities. Read more about the Von Bargen's Mission here.
In four store locations, Von Bargen's specializes in ethically sourced ideal cut diamonds, in-house custom jewelry creation and the finest curated collection of artisan jewelry from designers across the globe.
Why VBJ?
At the core, our mission is founded on the business philosophy that by doing "good" we will do well, that one not focus on the bottom line to have a healthy bottom line, but instead, that by focusing our attention on our employees, our clients, our communities and our world, we will make choices that will result in business success.